More than three years since Derby voters approved a bond issue in February 2018, the completion of all the bond projects is in sight.
Two of the most significant projects set to wrap up this school year are the new buildings for Cooper and Oaklawn elementary schools – both Derby elementary schools in the Oaklawn community. The schools were both built in 1957, according to Director of Operations Burke Jones.
"These are the oldest buildings in our district and have really outlived their useful life," said Jones. "It is going to completely change how kids feel when they walk into those buildings."
The new buildings for Cooper and Oaklawn are projected to cost about $13 million and $12.6 million respectively. Cooper's building is set to be completed by the end of September or early October, while the Oaklawn building is set to open in November, Jones said.
Both schools are tentatively planning to potentially close their buildings for one day to allow time for staff to transfer technology and equipment from the old building to the new one. Those plans will ultimately have to be presented to and approved by the school board.
Once the buildings are complete, the district will take some time to demolish the old buildings and install new parking lots. That work will wrap up sometime in early 2022, Jones said.
Like a feather
Rachel Eastman is heading into her second year as principal at Cooper. She started her teaching career at Park Hill about 16 years ago before leaving the district and ultimately coming back last year to be principal.
As Cooper's mascot is the Eagle, she said much of the graphic design of the school is modeled after a feather.
"You will see elements of the feather throughout the building in all design elements, really thinking that every student at our school is like a feather," Eastman said. "They're unique, they're beautiful, but really it's when we collectively unite them that we form the strength that is the Eagle."
As part of that feather theme, each student will be able to leave their mark on the new building by making and placing a feather on a display wall in Cooper's atrium. The feathers will remain on the wall for about 25 years, as long as there is enough space to include both alumni and current students.
Eastman said the new building will have a number of features, spaces, and furniture that encourages collaboration between students.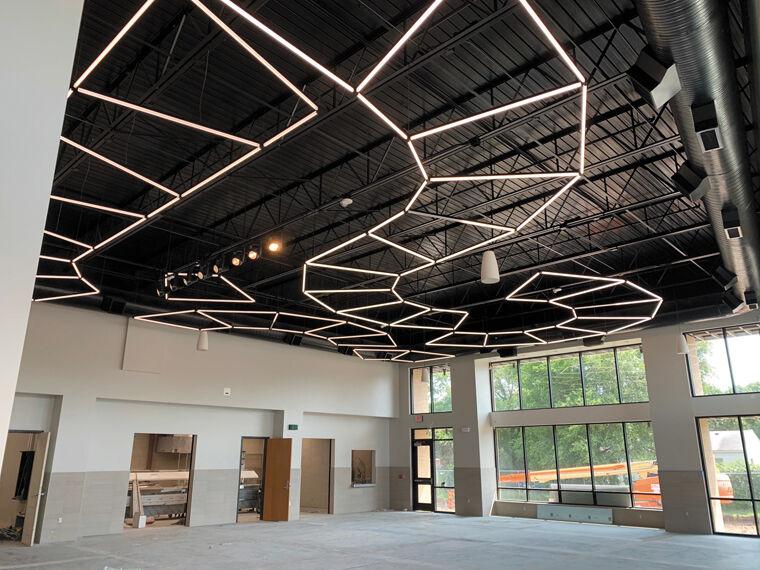 "It was really designed to be very flexible workspaces, really facilitate that collaborative learning," she said. "Even the furniture – everything is on casters so that we can move and do different groupings and bring whole grade levels together."
Furthermore, Eastman described the building's overall design as very sleek and modern.
"We have wonderful, huge windows that bring nature into the building, which is very different than a school building that's built in the 1950s," she said.
Also in the plans for Cooper are:
• New arts and music suites
• Incorporating the old gym and library into the new building
Eastman said she was grateful to the Derby community for approving the new building as part of the bond initiative and emphasizing equity for students at Cooper, even if the building is not within Derby city limits.
"Cooper is a place that has an amazing heritage, and it's been such an integral part of this neighborhood for a long time," Eastman said, "so it's exciting to be a part of writing that next chapter."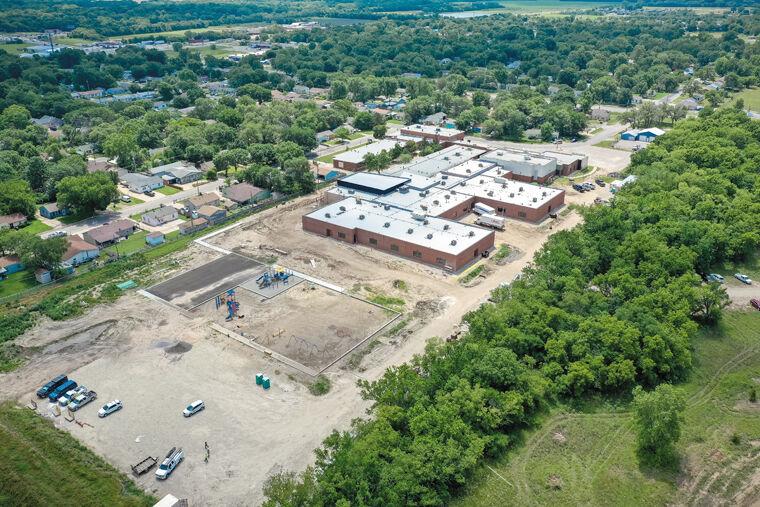 'Bittersweet moment'
Donna Osborn is entering her second year as principal at Oaklawn, having previously worked in the district as a substitute, then a para, and later as a teacher at Derby Hills.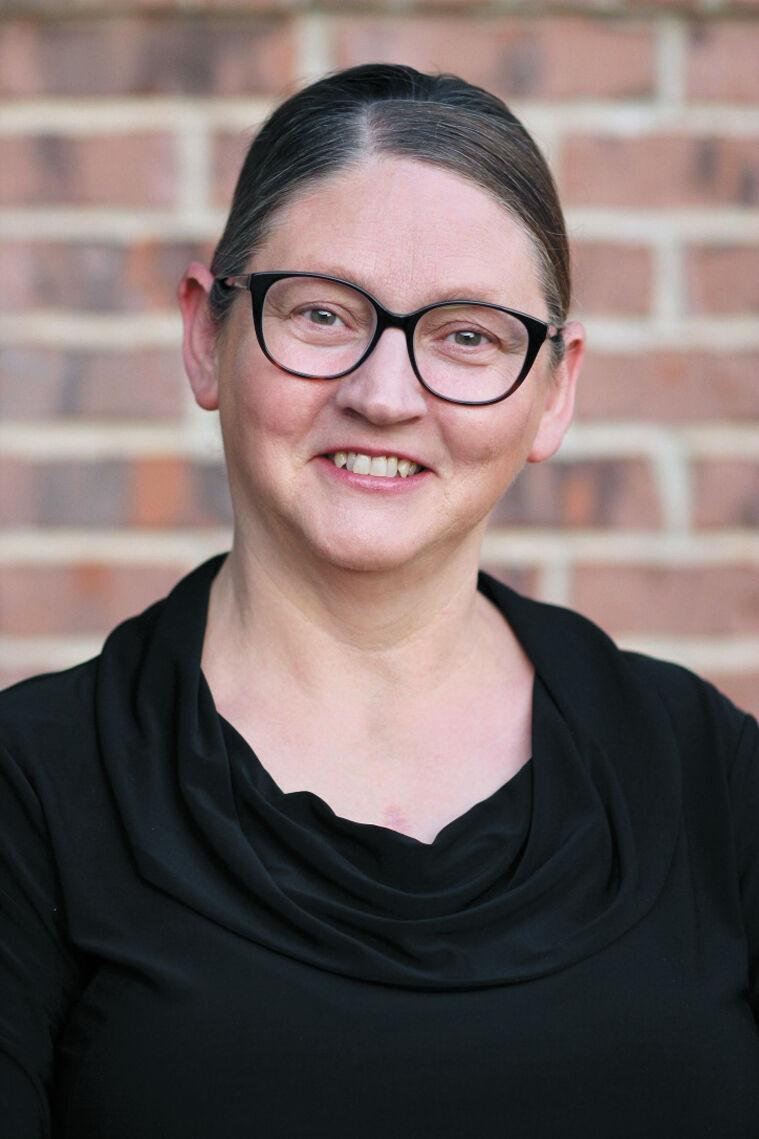 Osborn said one staff member at Oaklawn has been at the school for 40 years and another for more than 30 years.
"So it really is a bittersweet moment for some of them," she said.
Osborn said the new building is better suited to meet the modern needs of Oaklawn students, including offering adequate classroom space for teachers and students.
Like Cooper, the new building is fitted with new spaces for collaborative learning. Some of those spaces will also be used for facilitating indoor recess.
"If they want to do a project together, they can leave their individual classrooms and move into the collaboration space," Osborn said.
Furthermore, the school will have "bubble classrooms," which are extra rooms that enable the school to host additional sessions of certain grade levels as they grow.
Natural lighting is also a highlight at Oaklawn, Osborn said, due to an abundance of large windows.
Both Cooper and Oaklawn's new buildings will feature a number of new characteristics to improve ADA compliance, such as ADA-compliant playground equipment, classroom sinks and cafeteria seating.
"Every student is going to be sitting all together [at lunch]," she said. "There's no separation."
Also in the plans for Oaklawn are:
• An upgraded early childhood classroom
• Incorporating the existing gym into the new building
The new schools will also have new security systems like the one installed at Stone Creek Elementary, which include locks that engage from the inside and the ability to lock down the whole school from the office.
"A really big highlight is that we are all now going to be equitable across the district," Osborn said. "The administration, the Board of Education – they have just been incredibly supportive in making sure that there is equity across the district in all of our elementary schools."
Other remaining projects set to wrap up this school year are the renovations at Derby Middle School (August), the new Panther Stadium (August) and work at the district's maintenance and transportation buildings (July and September respectively).